Leanne O'Dea Funeral Directors
Established in 1993, Leanne O'Dea Funeral Directors is a division of Bowra & O'Dea; a fifth generation WA owned family company that has been serving the people of Western Australia since 1888. We are committed to providing an unparalleled level of customer service, being ethical at all times and treating those in our care with compassion and respect. We pride ourselves on our ability to guide families through the arrangements necessary to create a loving and final tribute.
We have Leanne O'Dea and Bowra & O'Dea branches across the Perth Metro and Mandurah area.

Visit our website - https://leanneodea.com.au/ for information on:
• Funeral Services & Costs
• Funeral Estimate
• Prepaid Funeral Services
• Our Funeral Products
• Repatriation
• Cremations
• Funeral Music Playlists
• Funeral Memory Books

Leanne O'Dea has moved forward and evolved to become one of the leading female funeral directors in Perth.

Proudly West Australian owned.

Visit us at the EveryWoman Expo!
Make an enquiry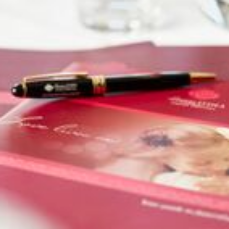 Special

- $250 off including GST, for a Prepaid Funeral.

Receive $250 off (including GST) a Prepaid Funeral. Book a consult with our Prepaid Administrator, Jo Stacy to claim this offer.
Conditions
This discount can not be used in conjunction with any other offer ie seniors card or expo discounts. Includes GST in discount price. Must be claimed prior to 28th May 2021.
More information