O'Rossouw's Jewellery Boutique
Fifth Avenue Collection Jewellery is elegantly handmade with absolute perfection and is renowned for its affordability and quality!

Featuring natural gemstones, genuine licenced Swarovski Crystal, and AAA Cubic Zirconia!
From the simplest earrings to the most sophisticated sets to influence any room with its look (lead, nickel, and cadmium FREE)!

Visit my website to browse the highest quality anklets, belts, bracelets, chains, earrings, eyeglasses, keychains, neckpieces, pendants, rings, watches, and more!

Visit us at the EveryWoman Expo!
Make an enquiry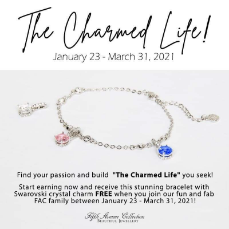 Special

- Treasure Your Very Own Jewellery Business!

Start Living "The Charmed Life" You Desire and Receive This Swarovski Crystal Bracelet and Charm FREE when You Join My Sparkling Fifth Avenue Collection International Jewellery Business (established 33 years ago)!

More information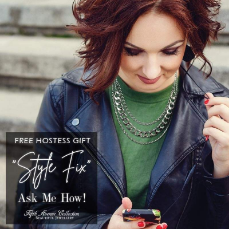 Special

- Exclusive Hostess Gifts and Rewards

Exclusive Jewellery Pieces are Gifted for Hosting an In-Home, Virtual, or Office Shows! Receive Additional Jewellery from our Exclusive Collections for Free, and More Pieces at Half Price with qualifying shows!

More information
Special

- Exquisite Bonus Offers

Elegant and Exquisite Jewellery Pieces Available With Qualifying Purchases throughout the EveryWoman Expo!