owl spirit wear
'owl spirit wear' is a boho vibe online clothing boutique located in Perth.
I believe we all should feel beautiful and free in whatever we choose to wear and there is no trend that is not on trend when you are being your unique self and feeling your best. I do try very hard to choose unique prints and pieces so that we are aren't all same same. I am also extremely conscious in sourcing from ethical and sustainably conscious Australian designers.

I hope to see you at stand D12 and I get the opportunity to offer suggestions on clothing that possibly you would never think to try on which is always exciting!
Can't wait to meet you
xo Fiona

Jump online and have a browse or to pre-order www.owlspiritwear.com.au. You can always secure your find beforehand and pick up from me on the day at stand D12 and then you will definitely not miss out.



Make an enquiry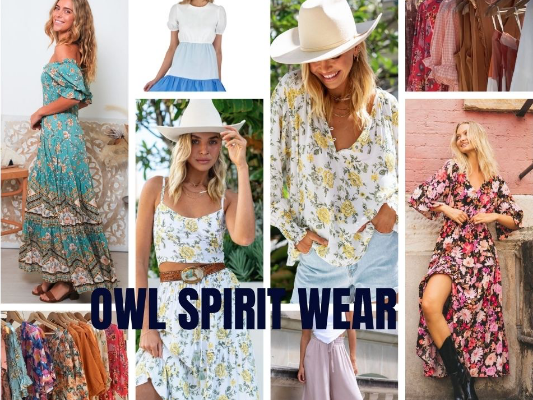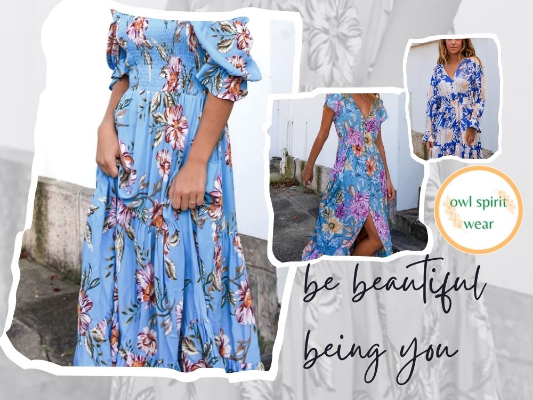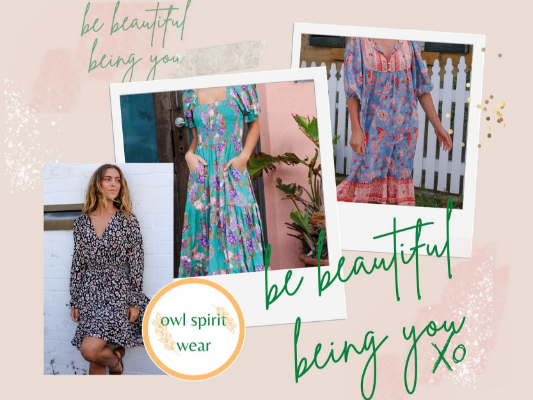 Special

- Great discounts on day

There will be great discounts on everything that I bring on the day, so hop on the website to have a little browse beforehand www.owlspiritwear.com.au, you can always make contact with me via the website to check to see if what you were after is coming along with me on the day.

More information