ResSleep WA - Place of Dreams
Welcome to Place of Dreams!

The innovative sleep health offering from the Dream Team powering ResSleepWA.
A local West Aussie owned and operated small business, our staff are like family, and our customers become friends. Born from the vision to use our passion and experience in sleep health to help people find the energy to live the life they dream.

Place of Dreams goes well beyond traditional healthcare - aiming to help people find their energy through building good sleep habits, creating a sleep sanctuary and accessing innovative products - all with the support of your own personal sleep coach.

Visit our website for expert tips on getting a good night's sleep, product recommendations, and more.

Our purpose is simple - to connect with others to energise their dreams with the power of good sleep.

Visit us at the EveryWoman Expo!
Make an enquiry
Special

- Sweet Slumber Special

Save on our specially curated for you Sweet Slumber Pack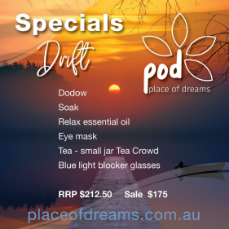 Special

- Drift Special

Save on our specially curated Drift Pack - and set yourself up for a blissful night's sleep.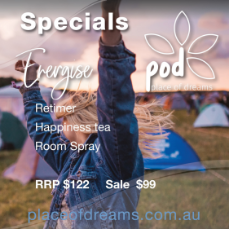 Special

- Energise Pack

Save on our specially curated for you, Energise Pack