VH Psychology
VH Psychology is a boutique clinic located in South Perth which focuses on being available and accessible to clients. With flexibility of appointment times and session bookings available within one week, VH Psychology prides itself on meeting client's needs.

VH Psychology offers a range of services including individual counselling for both adults and adolescents; relationship counselling, career counselling and job seeking support.

VH Psychology can offer sessions via Face to Face, Video Conferencing or Telephone. VH Psychology can also offer reduced fee sessions if you are experiencing financial hardship.

Visit us at the EveryWoman Expo!
Make an enquiry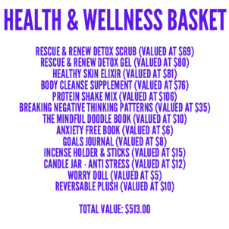 Special

- Enter the Health and Wellness Draw

Join our mailing list to enter the draw to win a Health and Wellness basket valued at over $500. Use your business card to enter or fill out a form at our stall.
Conditions
Valid phone number and email must be provided.
Special

- Donate to Receive a Free Stress Ball or Pen

Donate to our Mental Health Charity at the VH Psychology stall and receive a free stress ball or pen. Donations can be paid by case or by Eftpos and can be as small as a gold coin donation. Donations will be equally split between Lifeline and Kids Helpline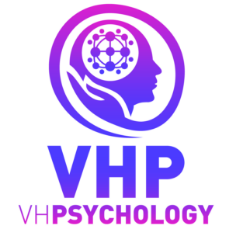 Special

- Talk to our Psychologist

Wondering what Counselling is and how it works? Not sure how to access services? Wondering how Counselling can help you? Take some time to sit down and chat with our Psychologist for a free 10 minute consultation.
Conditions
These are not official Counselling sessions, just an opportunity for you to ask any questions and find out how to engage with services.